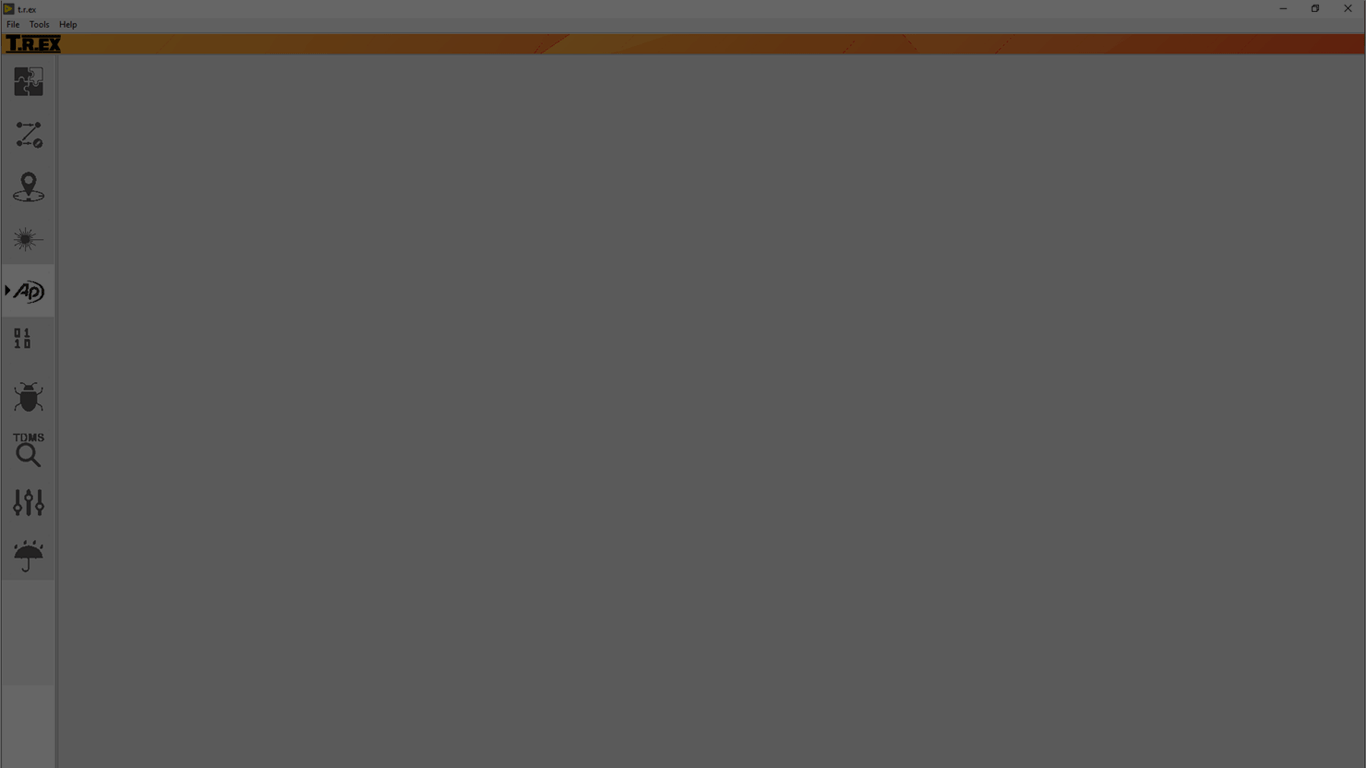 TREX will help you to turn your
data into valuable information!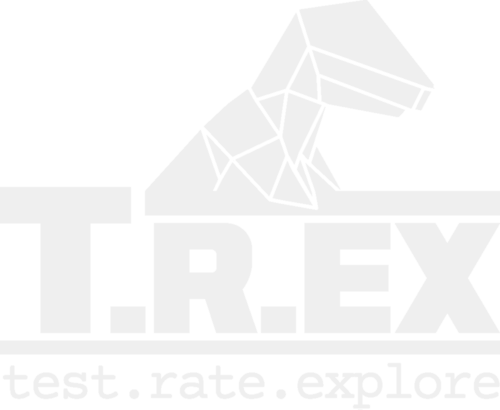 Do you struggle with getting the right information
out of the enourmous generated amount of
test and measurement data?
T.R.EX – what means TREX?
TREX combines SSI know-how about acoustics and measurement technology as well as technical experience in relation to electro-acoustics and error analysis on micro speakers in one software package.
Modular plugin technology/architecture embedded into a high sophisticated framework using a common communication data bus which provides the dynamical call of the plugin library inner a framework or the discrete call of the .exe as a separate Standalone plugin application.
Gathering the right informations starts with performing the right tests. TREX enables you to design your test sequences flexibly, generate sophisticated test signals, applying advanced filter design features and control various devices. TREX comes along with a broad set of I/O and data acquisition interfaces and can be easily extended to proprietry interfaces if needed.
For working on the highest grade of flexibility TREX provides a high sophisticated sequencer which would be able to remote control different 3rd party measurement systems and even more could provide discrete sequence steps for accessing and controlling the functions of the diverse measurement API's. All test data, as well the measurement data coming from 3rd party test system, would be transferred (wrapped) into a common data format and stored onto a data server on which they get indexed within seconds to be searchable and accessable.
Sequencer / Test Framework
TREX Test Plugin
Rocking and Vibration Analysis
Acoustic Testing (in preparation)
3rd Party remote control by TREX Sequencer / 3rd Party Analyzer Integration
APX Flex (in preparation)
Listeninc Soundcheck (in preparation)
Further integrations in preparation /  pending
TREX Signal Generator Plugin
Sine Wave
Triangle Wave
Square wave
Sawtooth wave
Linear sweep
Logarithmic sweep
File import (.wav)
Filter integration / shaping by parametric EQ
Add DC level
Limiter
Fade in / out
Zero padding
Export / import stimuli setup to XML
Export selected stimuli to .wav
Adaptive stimuli engine
Rational sample rate conversion
Polartity testsignal
TREX Filter Designer Plugin
Parametric EQ Filter Stage
Global Filter Register accessible by all TREX Plugins
Import & export filter coefficients (.dat )
FIR filter designs
IIR filter designs
Damping and gain factor fader console
Pole and zero analysis and plot
TREX Communication Engine (ATE, preparing for Automated Test Equipment Integration) via:
Serial RS232
Modbus
Digital IO
Further integrations in preparation /  pending…….
Switcher and Relay Control (currently implemented)
ProXR Relay Boards
All RS232 programmable devices …
Further devices in preparation …
Machine Control (currently implemented)
Musashi
Oriental Motors
Further devices in preparation …
User Prompt for input parameters
Product specific data
Serial number
Trial number
Comments
Sequence Controlling Steps
Timing / wait
Repeat
Conditional jumps
Quality control
OQC/IPC
End of line test
Limits rating
Limits and customer EQ curves would be loaded from main TREX test configuration file
Based on acquired signals coming from various sensors,  CTQ (critical to quality) parameters are calculated within trex test and analyzer modules.
During the rating process a standard or limit value according a particular scale is assigned.
This makes the trex application fully usable as end of line production test tool. 
For those who don't have a full blown MES backend (manufacturing execution system) it offers a basic production yield tracking and failure reporting.
TREX offers a wide range of statistical tools for a quick and reliable analyse of the measurement data, without time consuming export and import processing into different tools.  
TREX offers offline as well server access to the data. 
The viewer functionality of TREX gives you a wide flexibility to select the relevant data to generate tailored and meaningful reports. TREX offers offline and remote access to the data. More under data managment. With pre-selector engine of explorer, indexed measurement data could be found, sorted and grouped into buffer on which TREX Viewer would have access for further explore tasks. Following features would be provided by TREX Explorer:
Statistic
Sorting, grouping and clustering
Post processing
Automatic report generator

Correlation of different measurement systems based on common data format

Analyzing different kinds of measurement in one viewer at the same time (e.g.: acoustic data, mechanical data, IQC, simulation, …) 
The big advantage would be the common data format which makes it possible to compare and view measurement data coming from different measurement systems like, APX, Soundcheck, … each together in one viewer.
Further common data processing, reporting and correlations would be comfortable.
TREX stores all the measurement data, independently coming from TREX Test Engine or from another 3rd party measurement system like APX or Soundcheck, in a common data format onto server where these data get indexed and would get searchable and sortable in very comfortable way. Currently we are working on APX  and Soundcheck data integration. The core of TREX is the flexibility in processing data from different sources and different data formats. TREX transfers all kind of data formats into one unique format and stores the data in a database. The indexing feature allows you to link your data at all time to the relevant DUT.  This gives you unique transparency, traceability and analysing power from early prototyping to mass production. The integrated report manager gives you the flexibiltiy to generate tailored reports from sophisticated lab analyzing to process yield tracking or  quality control.
T.R.EX – Test Specification Management
Test Specifications and used calibration files would be stored centrally on indexing data server which makes the test setups easy to administrate, searchable and loadable from every Test Machine and R&D PC.
The metadata ID's of Test Specification would be linked to every corresponding measurement file which makes conclusions and a tracing regarding the used test parameter to the current measurement data possible.
A common project file would contain:
Test specification
Test sequence
Plugin configuration list
All settings of used plugins
Signal-Generator parameters and all imported audio files like .wav files
All HW settings (special measurement engineer admin mode for reproducing testers on production line)
Tracing metadata
Project metadata
Customer required EQ curves
Comments